Ampify has presented its exciting new Ampify Studio music creation software available for Windows and Mac via Ampify's beta programme.
Ampify has focused on designing a platform that is accessible to new music makers, whilst allowing more experienced creators to rapidly sketch out ideas. Users can make great-sounding music in seconds, regardless of their experience level.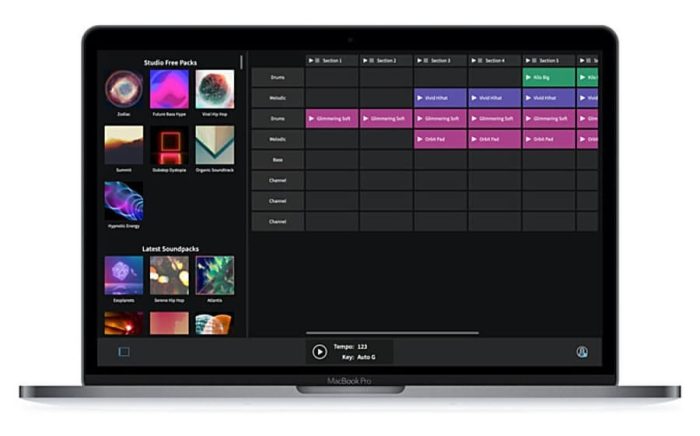 On Mac and Windows, Ampify Studio enables music makers to audition and create tracks easily with simple controlsover tempo and pitch in addition to basic waveform editing. Users can transition seamlessly to Ableton Live, exporting their session in just a few clicks.
The simple waveform editor allows creators to take Ampify's professional sounds and put their own stamp on them, making their ideas unique within Ampify Studio.
Whilst Ampify Studio offers a great standalone experience, connecting a Novation Launchpad brings your session to your fingertips, making music creation even more enjoyable. Launchpad users can connect their hardware right awayand start making music with absolutely no set up required.
Ampify Sounds, the recently announced sample label from Ampify, is the exclusive library of professional soundsthat can be heard in Ampify Studio. Created by renowned producers and carefully curated by Ampify's in-house team, the Ampify Sounds collection covers a huge array of genres and styles, from hip-hop to thrash metal.
Ampify Studio is available for free with nine soundpacks to explore. Premium subscribers (when available) will have access to all sounds – around 10,000 sounds with a new soundpack added weekly.
Ampify Studio will be on show at NAMM, where attendees will have the opportunity to experience a smarter way to get started with music making.
More information: Ampify