The Musicology Group has announced the of version 1.4 of AmpStamp for iOS.
The update adds a classic tweed combo, another legendary 4×12 cabinet, one of the baddest fuzz effects, and the ultimate phaser.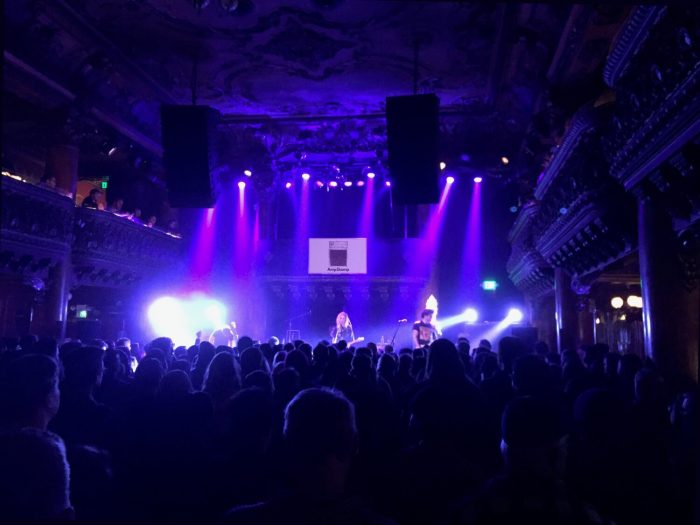 It's vintage gear done right so you can sound closer to recorded tones, more than ever before. We have some awesome new gear to introduce.

We're sure by now that you've heard of the mojo tweed amplifiers can add to your playing. Loaded with an upgraded speaker, our new tweed combo will place you in one of several places… a hot studio in Miami recording some assorted love songs, the studio scene in LA circa 1976/77, or amidst the second guitar revolution that was launched in 1978. Regardless of the year the tone is unmistakable so make sure to check out the VG207A Amplifier, you won't be disappointed.

While you're being transported to another era we have a new 100W cabinet featuring classic tone from 1973. This cabinet barks and howls at exactly the right moments bringing you instantly into its sonic temple. From quiet finger-picked passages to blistering leads and everything in between. Pair this with our super amplifier and you will definitely find some creamy tone.

And last but not least we have added the FZ104A Fuzz and PH102B Phaser, the former a hairy fuzz that demands respect, the latter a phaser so complex you'll get lost in the signal path but don't worry, each turn of a knob will yield a new classic. Stay tuned as we continue our search for legendary tone through our app for iOS, AmpStamp.
Changes in AmpStamp v1.4
New Amplifier model in the gear shop: VG207A (tweed combo).
Two new Speaker Cabinets: VG1X12C15W68, VG4X12B100W73.
Two new Effects Pedals: FZ104A Fuzz, PH102B Phaser.
Expanding Gear Shop of vintage amplifiers, cabinets, and effects with a free download to get you started.
Subscribe for a low monthly fee and get an all-access pass.
AmpStamp is a free download in the iTunes App Store, with In-App purchases and subscriptions available for additional features.
More information: AmpStamp