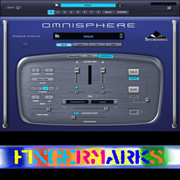 Stephen Wey (aka aMUSEd) has released VoxWorks, a free collection of patches for Spectrasonics Omnisphere.
I didn't really promote this properly when I first finished it as my laptop died soon after and I wasn't able to do any demos and there were a few rough edges (tags needed a tidy, typos etc).

Now 46 patches for Omnisphere all on a vocal theme so all using singing, choirs sounds, chattering, whispering, chanting etc – although in many cases highly transformed using granularity or other methods so sometimes they sound more like a synth or another instrument. I made use of many of the more esoteric sound sources like the Washing machine "guitar" and bicycle wheel etc and several also use freeze and chaotic capabilities to create shifting, evolving, sometimes unsettling, sometimes very beautiful and unearthly sounds. I mainly made these to fill a gap in Omnisphere which I felt lacked interesting vocal patches (it does have some but not as many as I would have liked) and so they are made for my own music – some are quite dissonant and complex and most are more modern classical oriented – but there are also some very ethereal pad sounds and some that would work well in most music.

There are also 46 KoreSounds with full param mappings and attributes so people with Kore can load these patches (assuming they also have Omnisphere) and play or tweak them further using the Kore controller.
VoxWorks for Omnisphere is available as a free download, donations are appreciated. Download and audio demos are available at the KVR Audio forum.
More information: aMUSEd VoxWorks