Audio Ease has announced version 2 of its 360pan suite, a collection of ambisonics plugins for Windows and Mac.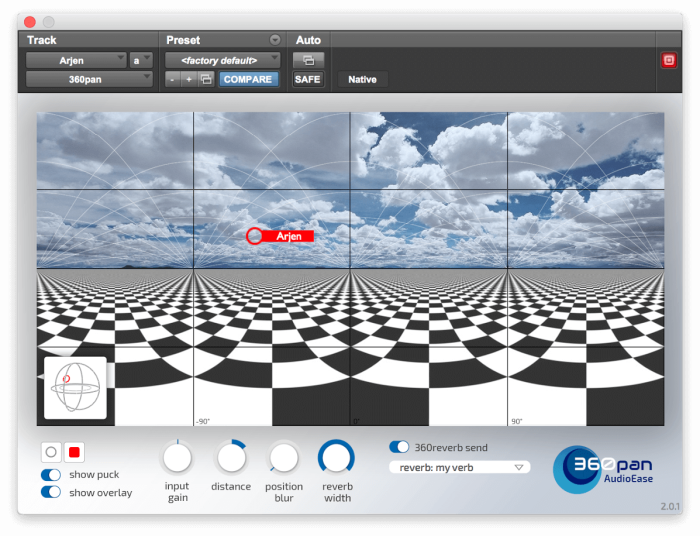 The 360pan suite is a plug-in suite for the Mac designed to deliver ambisonics mixes for immersive audio: audio from all directions, intended for headphone reproduction, that stays where it is even when you turn your head.

You can do all your panning, distancing and even mixing from within the video window of your DAW (Reaper or Pro Tools HD). There is no need to have any plug-in interfaces open while working.
Changes in 360pan suite 2
2nd order ambisonics, for instance for Facebook.
360reverb, ambisonics convolution reverb.
Distance automation.
Headtracking via an optional $40 USD bluetooth headtracking device.
360radar superimposes onto the video window where your ambisonics audio sounds.
VST3 for Reaper and Nuendo.
The 360pan suite version 2 (VST/AAX) costs 249 EUR / $299 USD, and this upgrade is free for version 1 users. 360pan suite can be activated to a machine (computer) or to an iLok key (2nd generation and up).
More information: Audio Ease / 360pan suite