AudioKit has announced a collection of over 600 MB of free loops and samples of old school toy keyboard from Casio and Yamaha.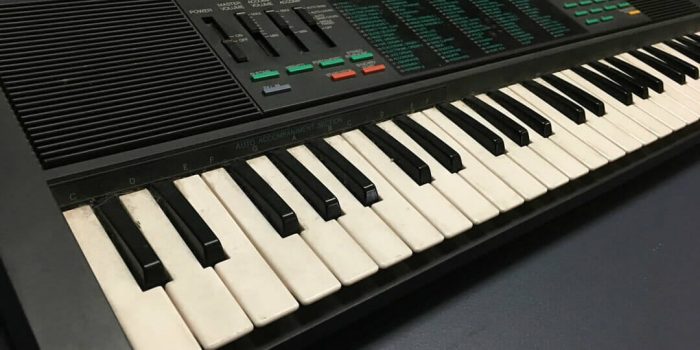 The pack includes over 800 tempo-labeled loops and individual drum hits of vintage Yamaha PSS, PSR and Casio MT keyboards. The sounds were recorded through a Sound Blaster soundcard, and processed and mangled using CoolEdit.
As some background, I saved up my money from working after school at White Castle (a dangerously delicious burger chain) to buy a Sound Blaster 16 card. It was thrilling. The Sound Blaster transformed my family's Windows 95 machine into a futuristic recording studio. Thus, my dreams of working in the music tech industry were alive and well. (I'm still working on that dream).

I used this "state-of-the-art" technology to record all the toy keyboards I owned. Then, I spent weeks editing the loops using a shareware program called "Cool Edit".

These sounds have never seen the light of day. Until now…
The sample pack is a free download. The open source and royalty free samples can also be downloaded individually on Github.
More information: AudioKit / Toy Keyboard Samples & Loops