AudioThing has announced the launch of its annual Summer Sale, offering a 35% discount on all of its audio plugins for a limited time.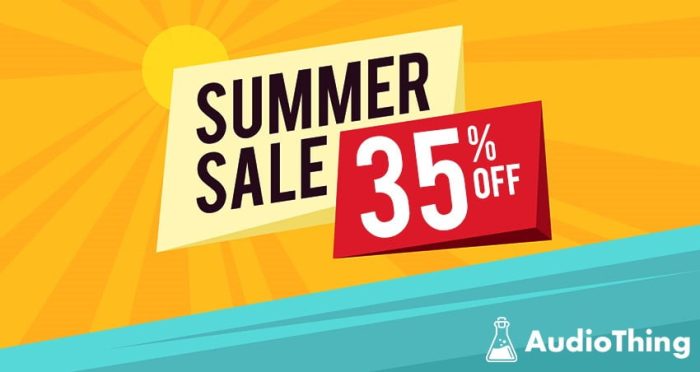 The sale includes the Reels tape emulation plugin with built-in echo section and tape start and tape stop effect, miniBit 8-bit/chiptune style synthesizer plugin, and Outer Space faithful emulation plugin of a famous vintage tape echo made in the early seventies.
The recent Speakers plugin effect designed to emulate a wide range of loudspeakers and microphones using our state-of-the-art convolution engine is on sale for 64.35 EUR.
Shape any sound like it's being played by an old telephone, radio, or classic cabinet; or shape it like it's being recorded by a vintage ribbon microphone or even a toy recorder.

Speakers features a freely configurable effects chain, comprising compression, distortion, and filtering, as well as an array of looping background noises for setting the sound in a variety of environments.
The Effect Bundle, Vintage Bundle, and Drum Machine Bundle are available at a 10% discount during the promotion.
The sale is available at AudioThing and distributor Plugin Boutique. It expires August 31st, 2020.