audiowerkstatt has announced the release of din2midi2din, a device that converts the synchronisation-signal known as "DIN-Sync" or "Sync24" or "Sync48" to MIDI-clock-signals and vice versa.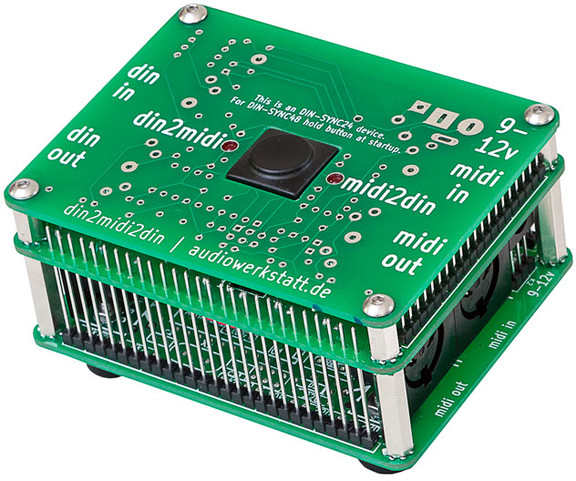 The audiowerkstatt din2midi2din has a MIDI- and a DIN-sync-output and on both outputs a clock-signal i sent at the same time.

With a button you can select, if the clock-signal present at the DIN-sync- or the MIDI-input is used. A LED indicates the selected input.

The device operates as a standard in "Sync24"-mode (24 clock pulses per quarter note). By holding the button when switching on, the device is started in "Sync48"-mode (48 clock pulses per quarter note).
din2midi2din is available for purchase for 119 EUR incl. VAT.
More information: audiowerkstatt / din2midi2din