Audiowiesel has released Sub, a new instrument library for Native Instruments Kontakt.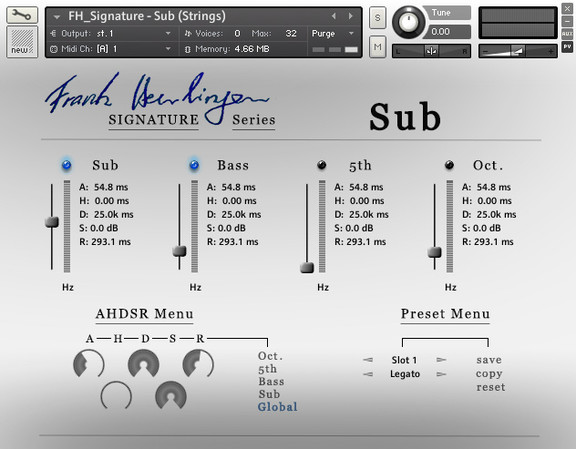 It is very common to enhance the low end of certain instruments in the mixing process. This is not only true for kick drums or low percussions but also for harmonic instruments like basses (acoustic or electric) or even sound effects. A simple sine wave underneath those instruments can make a huge difference.
Normally, you would use a generic sine wave generator but probably you will run into one or more of the following problems:

you cannot play a part since you have to automate the pitch by hand
the only way to shape the sound of the sine wave (AHDSR) is by using additional plugins or effects
if you want to know the frequency value of a speicific pitch, you have to look it up in a chart
a generic sine wave generator is monophonic, you cannot add an additional octave to the sub tone
it is quite complicated to cover different articulations of an instrument like legato, spiccato, etc. …

If you are looking for a solution to these problems, Sub is for you! Use it, abuse it and please share your work with us.
Sub is available for purchase for 6 EUR / $8 USD.
More information: Audiowiesel / Sub