Avid has announced the release of VENUE 5.2 software for the VENUE | S6L that delivers some of the most requested and highly anticipated features for the VENUE | S6L live sound system.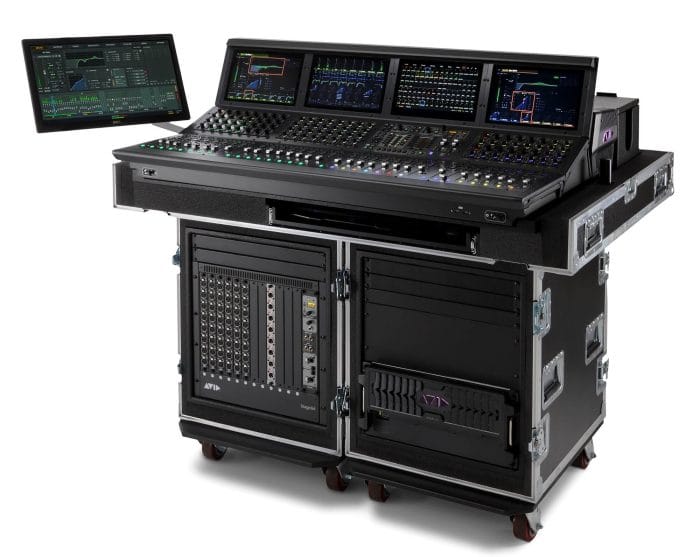 Enhancements in the VENUE 5.2 software update include I/O sharing with Avid True Gain Technology as well as support for the new DNT-192 Option Card, significantly reducing costs and boosting efficiency. In addition, a free standalone version of VENUE 5.2 enables engineers to work on show files for VENUE | S6L offline without needing a system.

I/O sharing and gain tracking enables the sharing of Stage 64 I/O racks across two VENUE | S6L systems, with automatic gain tracking, enabling customers to save thousands of dollars through reduced I/O and cable requirements, set-up times, and transportation costs. Avid True Gain Technology automatically manages gain compensation to ensure the proper signal levels in each engineer's mix, providing all engineers on the network with the exact same experience, including fully independent control of all input gain levels.

VENUE 5.2 also supports the new VENUE | DNT-192 Dante Option Card for VENUE | S6L. With widespread industry adoption of Audinate's Dante networking protocol, the VENUE | DNT-192 card enables engineers to integrate VENUE | S6L into existing Dante infrastructures and with numerous Dante-enabled devices such as audio mixers, amps, preamps, DSP wireless mics and more.

VENUE 5.2 Standalone software is a free standalone version of VENUE 5.2 software that enables engineers to preprogram shows, work on show files offline, or familiarize themselves with VENUE software without needing to use VENUE | S6L.

Other new enhancements in VENUE 5.2 include:

Support for up to four HDX-192 Expansion Cards in the E6L-192 engine, doubling the plug-in processing power of VENUE | S6L.
The ability to navigate, mix faster and take control of more parameters using the external GUI.
Numerous system optimizations and improvements to device connectivity, discovering, pairing and audio signal integrity that make mixing easier than ever.

VENUE | S6L is a fully modular, scalable live sound mixing system that delivers best-in-class functionality for a range of live sound mixing applications, including front-of-house, monitor, broadcast, theater, and more. Featuring modern, touchscreen workflows and the industry's most advanced live sound engine, VENUE | S6L offers unprecedented power to easily handle large, complex tours and events. Thanks to tight integration with industry-standard Pro Tools®, VENUE | S6L functions as the perfect front-end to the Avid MediaCentral™ Platform, the most fluid end-to-end media management and distribution platform in the industry.
Customers with a valid Avid support plan can download VENUE 5.2 software from their Avid Account free of charge.
More information: Avid