Determined to enrich his hometown's rich cultural legacy, Bristol-based DJ and producer Batu has announced the launch of First Light Studio, a new community-first music studio founded by the artist with the support of Dr. Martens.
The new no cost studio aims to level the playing field for local artists by providing them with an open and inclusive space to develop their skill set without the financial boundaries present in today's music industry.
To celebrate First Light Studio's launch, Batu calls on other cultural leaders from the city – Hodge, Elder Island, Mix Nights and Sir Hiss – to host a series of intimate workshop sessions at the studio's Trinity Centre home this July.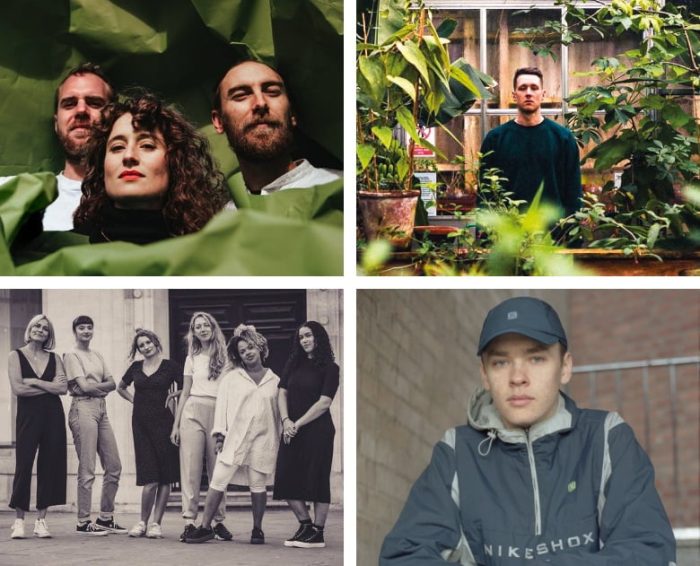 The First Light Studio project has been established by Batu to provide a creative breeding ground for the city's simmering underground music scene; at a time when the pandemic is reducing grassroot support and acutely affecting the next generation of British talent.
United by a mission to equalize the industry and empower artists of all backgrounds, Batu's vision for First Light Studio was made possible with the backing of founding partner, Dr. Martens, who helped to build the studio and equip it with professional kit, as well as covering the studio's rent. The brand's support of First Light Studio is part of the brand's ongoing efforts to cultivate opportunities for emerging artists and tackle the challenges they face.
The new community hub is designed to provide a valuable stepping stone into the music industry by allowing producers to create, refine and experiment with the pro-level kit they need to enhance their ideas into fully fledged professional productions. Free sessions in the studio will be available to musicians of all genres who don't have access to a studio of their own, and will also offer a home to local collectives and initiatives to provide valuable DJ and production workshops.
Commenting on the First Light Studio project, Batu said:
"So many people have helped me along the way and I've received a huge amount of support from the community around me. Privately renting a studio is an expense that is prohibitive for a lot of up and coming artists, and there should be more access for free. I'm really proud to bring First Light Studio to life with the support of Dr. Martens, and help give Bristol's talented network of up and coming artists the support they need."
More information: First Light Studio