Beat Magazine has announced that its giveaway of this month features a full recording by ESI Audio, including a microphone with stand, audio interface and headphones: The U22 XT cosMik Set.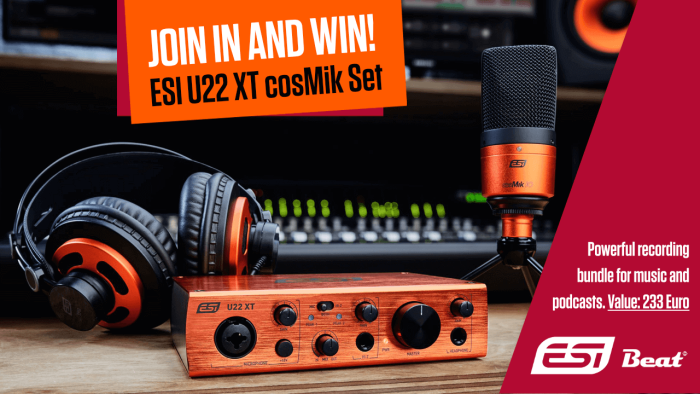 The U22 XT cosMik Set is a powerful studio recording bundle, providing everything you need to make professional quality recordings. Consisting of the U22 XT USB audio interface, cosMik 10 condenser microphone and the eXtra 10 monitoring headphones, this bundle was created to be the center of the home studio. With the microphone and the included table stand you are able to make vocal recordings instantly.

The monitoring of your sounds can be done with the included dynamic studio headphones and to get started right out of the box, the bundle comes with the Bitwig Studio 8-Track digital audio workstation software.
The closing date for entries to the giveaway is October 31st, 2020.
More information: Beat Magazine