Arturia has released a firmware update for its BeatStep Pro controller, performance sequencer and composing tool.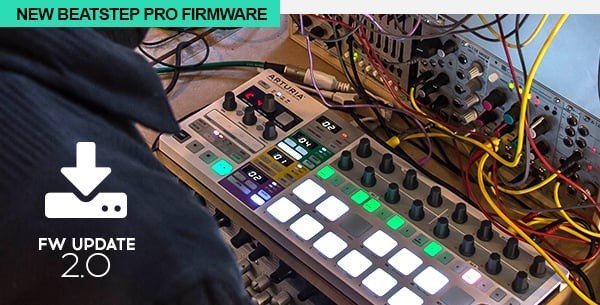 Our developer team has added a tremendous set of new features to the BeatStep Pro such as the polyrhythm mode, the roller/arpeggio function, the ability to save pattern chains the octave randomization, the Pad-Based step edition and the widely demanded Volca compatibility.
Check Arturia for more details on what is new, and some tutorial videos by sound designer JB.
The BeatStep Pro is available for purchase for 249 EUR. The firmware update is available from the Arturia MIDI Control Center, which has also been updated.
Besides allowing you to upload the BeatStep Pro firmware update 2.0, the latest version of the MIDI Control Center now gives you direct access to the MiniBrute and MicroBrute advanced settings.
More information: Arturia / BeatStep Pro