Loopmasters has compiled a list of some of the best synth and guitar VST plugins for bass.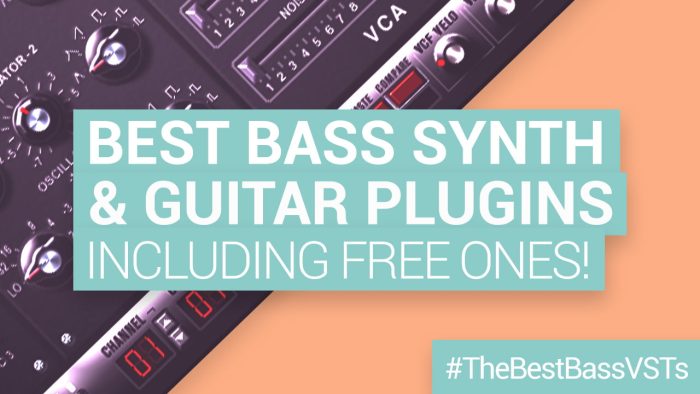 The world of plugins has a huge collection of creativity to offer. With software developers all over the world bringing their passion for music to you and your DAW, the average producer now has access to a collection of instruments that would have made synth and guitar freaks of the 20th century fall down and wet themselves.

With so much choice out there, we've reached a period of specialisation. Certain softsynths now excel at certain tasks, with their unique features contributing to different types of sound. There's one area where things aren't so clear, though: bass.

Which soft synths offer the right types of oscillator to generate great bass tones? How can you find a good acoustic bass, emulated in VST and AU format? What's the best 808 plugin emulation? Which will work well for hip hop producers? Where can you find a free Fender Precision Bass emulation?

With this guide to the best bass-focused instruments out there right now, we'll show you the best bass VST plugins out there. Mixing your bass sounds though, is up to you.
The list includes Loopmasters Bass Master, Spectrasonics Trilian, Ample Sound Ample Bass P Lite II, UJAM Virtual Bassist and more.
More information: Loopmasters