Novation has announced that its Blocs Wave music making app for iPad and iPhone is now free to download.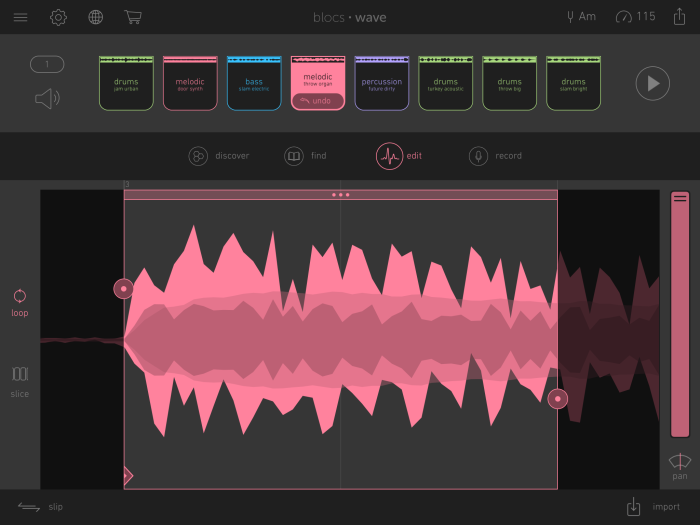 Blocs Wave for iOS, the simple and beautifully designed app for making and recording new music, is now free to download on the Apple app store. Two extended features, 'Slicer' and 'Audio Import', are now available as In-App Purchases. These let you chop up and play with your sounds, and bring in your own samples.

For new and pro music makers alike, Blocs Wave offers unique ways to combine pro-sounds to build up original musical ideas. For performers, Blocs Wave can also be used as a real-time loop recording tool that can record and capture your ideas on the go.

The free option also lets you tweak and edit your sounds, and then build on your ideas to create more advanced musical sections. For advanced users, the tempo can be changed in real time. With Ableton Link and Ableton Export, Blocs Wave can be your go to music app on either iPad or iPhone.

Watch the video where music creator Suren Seneviratne, otherwise know as @MyPandaShallFly, shares his creative process when approaching music creation on-the-go.
Blocs Wave features
A powerful looper studio – 48 loop pads, with real-time stretching for building ideas.
Chop and slice your sounds* – Slice and play your sounds.
Locked in time and key – Change tempo or key, at any time, in real-time.
Expand your ideas with Sections – Switch between groups of pads to build musical structure.
Import* and export your own sounds – Supports Audiobus, Audioshare.
Easy syncing, and exporting to Ableton Live – Sync to other software with Link, and export your projects to Ableton Live.
Connect with Launchpad for iOS – Easily send your projects to Launchpad. Access all your Launchpad soundpacks easily.
Blocs Wave is now free in the App Store. * Slice and Audio Import require In-App Purchase. Existing users will keep the pro-features, Audio Import and Slicer at no additional cost.
More information: Blocs Wave