BOOM Library has just released its brand-new SFX collection Magic – Arcane Forces, a comprehensive library that has a distinctly forceful and kinetic character, composed of countless pristine source recordings of various elements being pushed to the limits.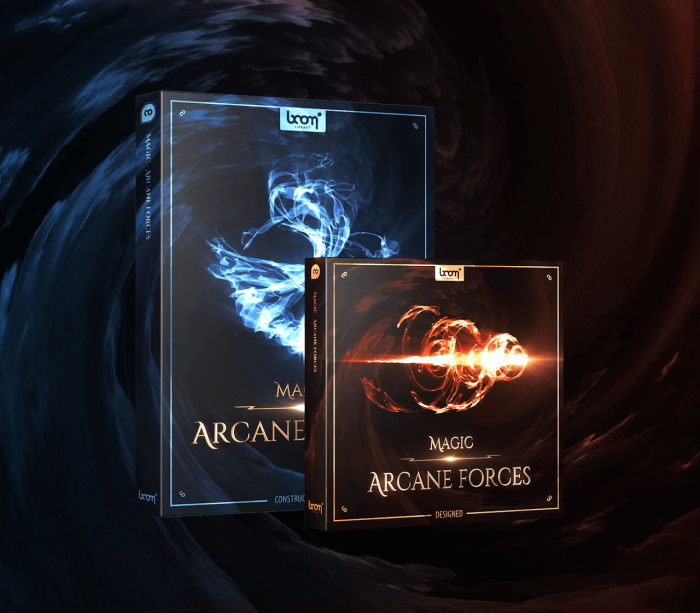 Whether in post-production or sound design for games, Magic – Arcane Forces is designed to give you the edge on the other side.
Magic – Arcane Forces Construction Kit: Not only equips you with over 11GB of pristine source recordings to build deep, complex, and iconic magic sounds, but also pushes the boundaries when it comes to applying force, motion, and physical morphing to recorded sound sources.

Magic – Arcane Forces Designed: Not only designed for filmmakers and trailer editors, Magic – Arcane Forces has booted up old friends and familiar moves from the gaming world, including sounds for buffs, debuffs, teleports, lots of whooshes, impacts, and more. Featuring different sizes, lengths, qualities (such as arcane, divine, and cursed) and plenty of variations per sound, the Designed version is convenient to work with and ready to use in many scenarios.
The Magic – Arcane Forces Bundle comes with an introductory discounted price of 159.20 EUR / $180 USD until June 11th, 2020. The regular price is 199 EUR / $225 USD.
More information: BOOM Library