BOOM Library has announced the release of Winter, the first installment of its brand-new Seasons of Earth series of sound libraries.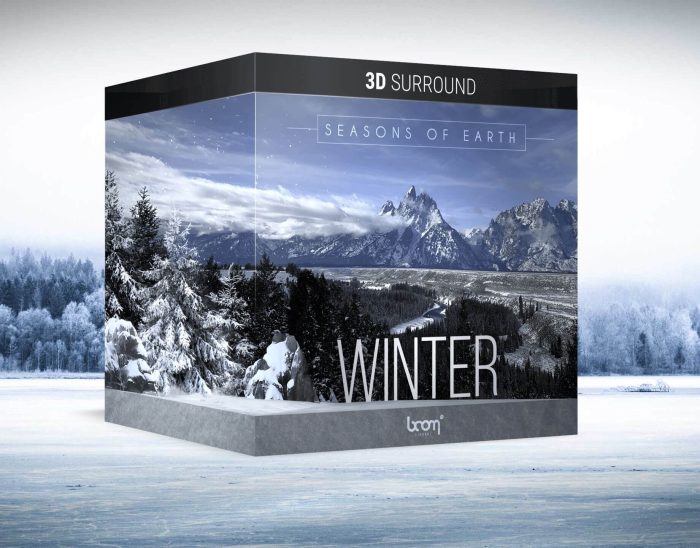 The ambiences in this series were recorded with the critically acclaimed Schoeps ORTF3D Surround Set, making the libraries perfectly suited for traditional surround applications and especially for immersive formats such as Dolby-Atmos, Auro 3D, 360° videos and VR.
The intention of the new SEASON OF EARTH series is to capture Earth's natural and fundamentally different sound in every season as accurately and authentically as possible. BOOM Library provides sound designers with a huge set of high-quality ambiences that supplements existing dialogue, music, narration or sound effects very well and also sounds excellent on its own – for example when opening a scene before other audible cues set in.

Calm breezes, chilling tonal wind, the faint sound of trickling snowflakes, freezing rivers recorded at various distances, biting winter storms and subtle animal activity. This and more is included in the collection of ambient sounds compiled in this library with a size of more than 50GB, delivered in 8-channel recordings (4.0 high + 4.0 low). Additional to the full 3D Surround experience, the stereo version is included in your purchase of 3DS, with the same sound material and production-ready for more common formats.

You don't want to miss the Seasons of Earth – Winter source recordings, but don't necessarily require the surround version? BOOM Library offers the same recordings in the same quality in a stereo version at a lower price.
The Seasons of Earth – Winter 3D Surround version is available at a 20% release discount. It is priced 239.20 EUR until October 1st, 2020 (regular 299 EUR).
More information: BOOM Library