In another Black Friday Sale at Plugin Boutique, selected Boz Digital Labs plugins are on sale at up to over 70% off.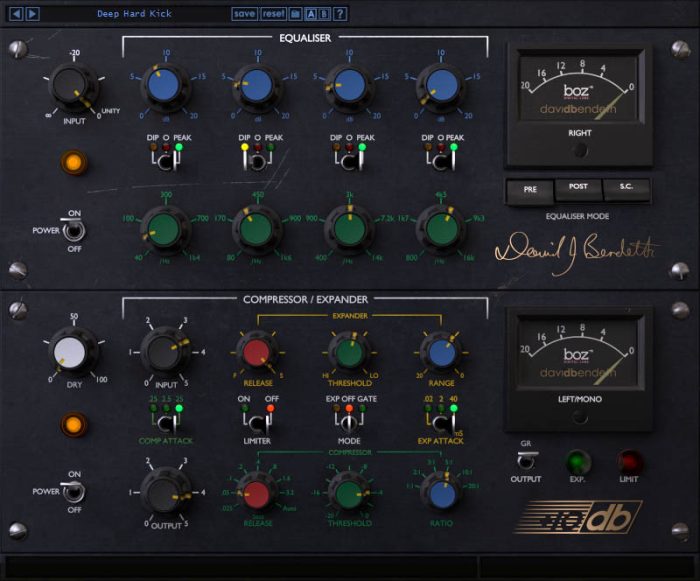 Boz Digital Labs was created by Boz Millar in 2013 with the mission of resolving the most common frustrations that come up in the recording world. Boz Digital Labs' focuses on creating plugins that are both new and innovative while still being intuitive has made their plugins a favourite for top engineers.
The sale includes the popular David Bendeth Signature Bundle, comprising the HoserXT equalizer and +10db channel strip plugin which was meticulously modeled after one of the industries most iconic hardware compressors.
If you're looking for a compressor, the Manic Compressor plugin offers the power of parallel compression without requiring complex routing in your DAW.
Other top rated plugins such as the Imperial Delay and the recently released L8R single-knob micro delay are also included in the sale.
The offer expires November 30th, 2017.
More information: Plugin Boutique / Boz Digital Labs