Boz Digital Labs has announced the Home-O-Ween Sale, offering up to 80% off on two of its audio effect plugins for a limited time.
Nature may have played a nasty trick by forcing all of us to stay home and at a distance—but I've got nothing but treats for you this Halloween with huge savings on The Wall limiter and Transgressor 2 transient designer.
The Wall is a CPU- and user-friendly brickwall limiter with straightforward controls that automatically and effortlessly tailor its response to the specific character of any program material.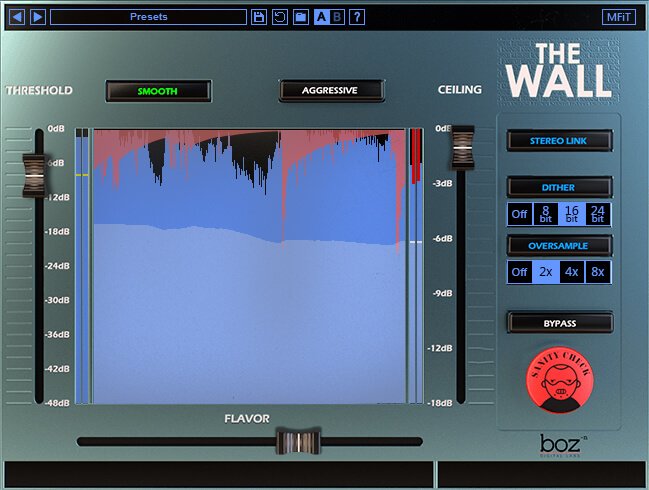 The Wall features
Makes mixes competitively loud without compromising musicality.
Dual limiting modes; Smooth and Aggressive.
CPU-friendly limiter for use on individual tracks.
Sanity Check normalizes levels for accurate A/B comparison.
Flavor fader lets you dial in character.
Up to 8x oversampling prevents intersample peaks.
MFiT button prevents clipping when encoding to lossy formats.
Transgressor 2 sets a new standard for transient design by combining transient shaping with two 4-band equalizers, giving you the unprecedented power to EQ attack and sustain individually.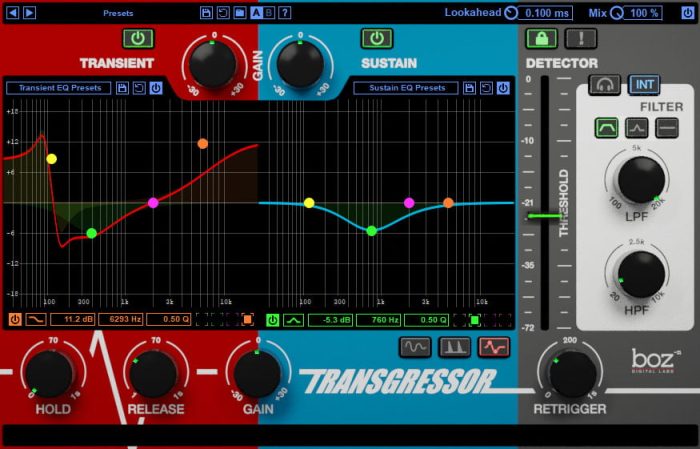 Transgressor 2 features
Dual 4-band EQs slopes independently treat attack and sustain.
Gain controls boost or cut transients and sustain independently.
Adjustable transient detector eliminates false triggers caused by bleed.
Three sidechain modes with "listen" feature to monitor sidechain signal.
Redesigned display and meters let you dial in settings with visual feedback for extra ease.
Functions like an external trigger via MIDI note-on to create transients.
The plugins are on sale for only $29 USD each until November 5th, 2020.
More information: Boz Digital Labs