Sonalsystem has announced the release of Breathings by Jogging House, an original collection of OP-1 presets for sound designers who enjoy emotional airplay at their own pace.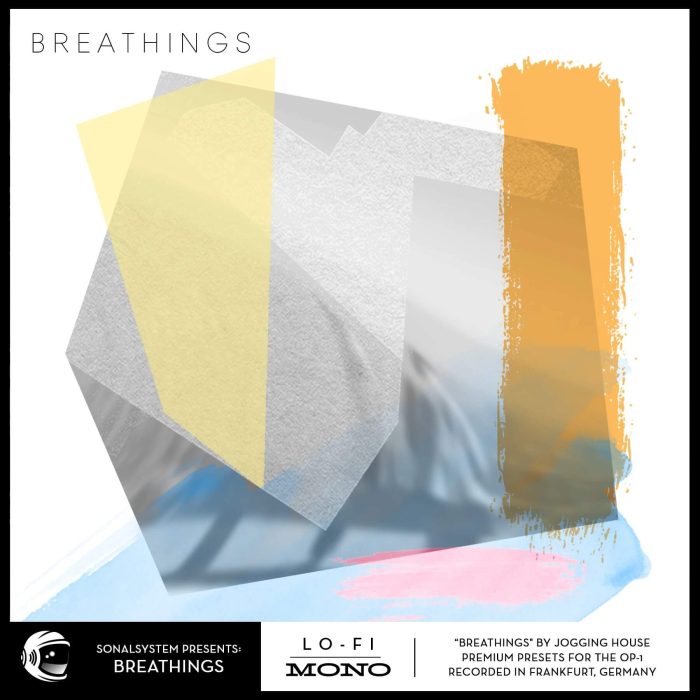 Designed to be absorbing and thoughtful, endlessly intriguing the curious mind, the detailed and engaging presets are perfect for creating compelling cinematic, ambient, or lofi tracks.
We commissioned Jogging House to create Breathings, a set of 25 presets for Teenage Engineering's modern classic OP-1 synthesizer. The OP-1 exists for experimentation, sound discovery, and layer looping. Breathings opens up new worlds for curious composers and serious sound designers alike, with wide open atmospheres and peculiar, subtle elements to make your creations remarkable. These presets are full of captivating sounds, unhurried and cogent. Through the OP-1, you have total control to further shape the sounds to suit your inspired work.

The organic sound of Breathings comes from the artist's selection of equipment, modular synths, tape machines, and outboard effects Jogging House fans have come to adore. Each preset represents a natural synth performance channeled through Jogging House's hand-picked set of effects—time-based, ambient, lofi, obscure —delivering mysterious missives and alluring hope. The signal was recorded true to Jogging House's instantly recognizable style and captured in its original purity to the wonderful Revox B77 1/4″ tape. Each preset is unique in gravity and ethos, pleasantly surprising yet strangely familiar. Slow the world down a little, and let Breathings inspire your next thought-provoking piece.
Breathings features
Designed and recorded by synthesist/composer Jogging House.
Premium presets for Teenage Engineering's OP-1.
Bass, Chord, Pads, and Synth Presets.
25 Presets with embedded settings.
Wide variety of sound sources captured to 1/4″ tape.
The sound pack is available now for $14.99 USD.
More information: Sonalsystem