Cableguys has launched a Curve 2 beta version, in which users can help test a new way its plugins connect to the online presets library.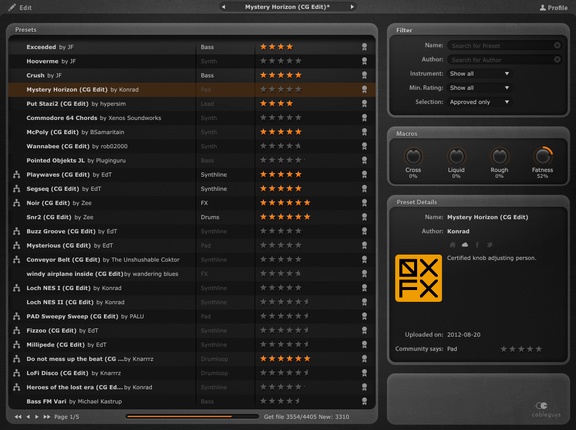 Some of our plugins can connect to an online sound library to backup and to share sounds and ratings.

Very rarely some users could not connect to the online library and we guess that it relates to some routers' behavior (if it's not the firewall) .. the kind of bugs that are impossible for us to reproduce on our own systems. Nevertheless we've just changed the way our plugins connect to the online library. To verify that this works perfectly, we need your help!

We hope that the new version is rock-solid, but who knows, maybe it can still fail with a few setups / routers / Internet connections. To find this out, it would be great if many of you can download the new Curve 2 beta version and give it a test.
A 30% coupon will be provided to everyone who helps with this beta and and provides Cableguys with feedback.
More information: Cableguys / Curve 2 beta