Caelum Audio has released One Loop, a 10-track loop-station designed for singers, songwriters and instrumentalists.
Whether you want a personalized backing track, or need to record an idea for your next big hit, One Loop brings performance and recording straight to your phone.
Record Anywhere

Whether you choose your device's built-in microphone for quick and easy use, or an external interface for multiple routing options, One Loop encourages portable creativity. Don't be restricted by the limitations of a computer when all you need is your phone… and something to record!

Enjoy the app's seamless looping and build up to 10 beautiful layers with ease. Save your projects for later reference, you'll never forget those 3AM ideas ever again!
One Loop features
Simple, easy to use looping.
Built-in studio quality effects: Noise Gate, EQ, Compression & Reverb.
Advanced layer control and grouping.
Metronome selection with a variety of backing percussion.
MIDI support and mappable control for hands free performance.
Supports external audio interfaces; up to 8 channels of audio input.
One Loop is a free download from the App Store, with the full app unlock available as an in-app purchase for $3.99 USD.
Also available is the Tape Cassette audio plugin, a free effect that that gives your music warmth, noise and character with saturation, filter, noise and wow & flutter.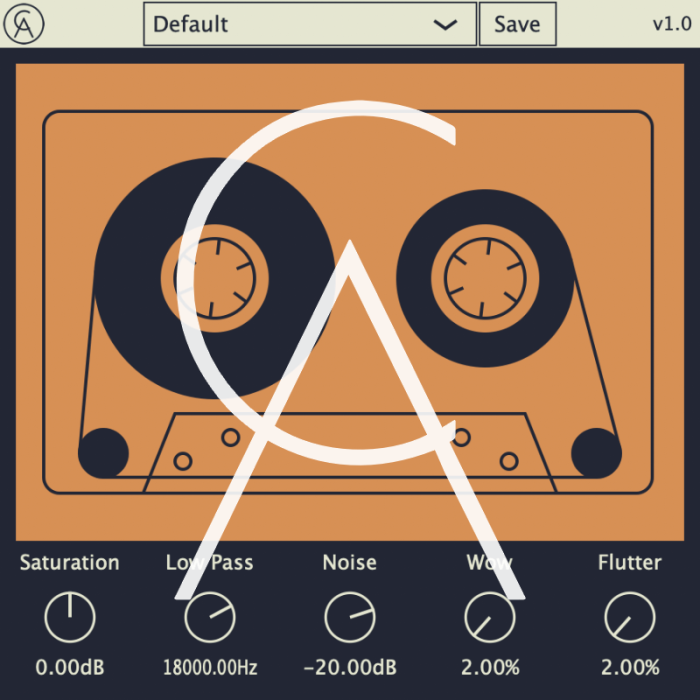 Whether it's an effect on the master for an overall lofi / indie texture, or as an insert to warm up individual channels, Tape Cassette gives you the tools to turn your music into a cosy, nostalgic listening experience.

Take the plugin into experimental territory by using the wow & flutter parameters and spin your sounds into a frenzy, or use the saturation parameter to heat up the sounds into a distorted cacophony.
Tape Cassette is available in AU and VST3 plugin formats for Windows and Mac, as well as AUv3 and standalone software for iOS.
More information: Caelum Audio