Camel Audio has launched Didgeridoo, a free micro library for the Alchemy sample manipulation synthesizer instrument.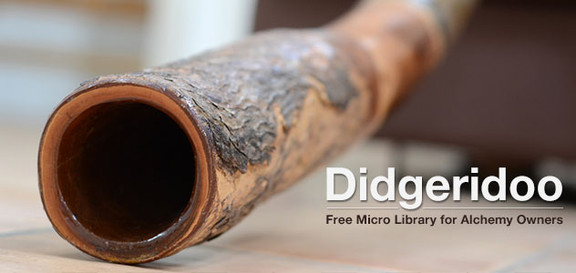 We're very pleased to offer an exclusive free gift to all owners of the full version of Alchemy.

Didgeridoo features 25 brand new presets and 84Mb of exclusively recorded sample content, ranging from complex evolving pads and ominous drones, to atmospheric soundscapes and delicate arps – all expertly recorded and designed by Luftrum, one of Alchemy's most renowned sound designers.
The library is a free download for Alchemy owners.
Visit Camel Audio for more information.