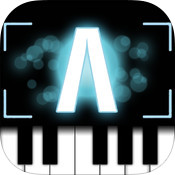 Camel Audio has released version 2.2.6 of the Alchemy Mobile music app for iOS.
Changes in Alchemy Mobile v2.2.6
Improved MIDI CC overdubbing.
Improved IAA and AudioBus support.
Support for iOS 7.1.
Various additional improvements.
Alchemy Mobile is available as a free download for iPhone/iPad from the iTunes app store.
Until December 31st, the Alchemy Mobile Pro Upgrade is available as an in-app purchase for iPhone/iPad at 50% off, priced at $6.99 USD / 5.99 EUR / £4.99 GBP.
In addition to all the standard functionality of Alchemy Mobile, Alchemy Mobile Pro users have access to a multitude of additional features, including:

Save and Export Songs – Recall and export your songs
Full MIDI Learn – Assign external controllers to any parameter
Remote Control – Control the desktop version of Alchemy
Polyphonic Pitch Bend – Bend notes in different directions
Note: To see the offer price, users may need to drag down on the Libraries list to refresh its content.
Visit Camel Audio for more information.