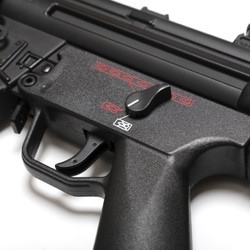 Chuck Russom FX has launched Guns: Volume 1, a multi-channel HD sound effects library featuring recordings of 12 weapons firing live rounds in an outdoor environment.
In Summer of 2014, Chuck Russom FX sent a team of recordists to the Arizona Desert to record sounds for an epic collection of guns. Multiple microphones were placed at close, medium, and distant perspectives. High resolution (24 bit 96K) audio was recorded to 20 tracks using high-end professional recorders, microphones, and preamps. After an extensive recording process, we came away with 55 gigabytes of raw source recordings to build this library from.

The result was a collection so big, that it had to be split into two libraries. Each Handgun, Semi Auto Rifle, and Bolt Action Rifle includes multiple single shots (10 or more). Submachine Guns, Assault Rifles, and Machine guns inlcude multiple single shots, bursts, and long bursts (generally 20 rounds or more). Every gun in the library features sounds from 10-16 microphone positions, covering close, medium, and distant perspectives.
The library is available for purchase for the introductory price of $150 USD until September 1st, 2014 (regular $175 USD).
More information: Chuck Russom FX / Guns: Volume 1