Cinematique Instruments has announced Kasimir und Karoline, a special designed Gecko Series sound library for Native Istruments Kontakt.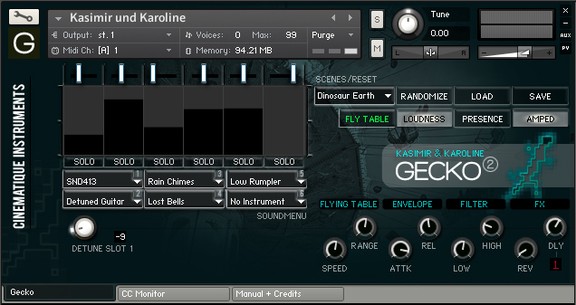 It was created to be the master tool for writing the score to a modern adaption of Ödön von Horváth's famous play "Kasimir and Karoline" which was recently premiered in a big German theatre. In order to fulfil all the demands of the script and the director, we collected, recorded and produced tons of sounds, textures and noises, mixed them up and put them into the Gecko framework. The result is the most versatile and complex Gecko we´ve created so far.

The Gecko Kasimir und Karoline provides a great range of sounds: Atmospherique stringpads, weird atmospheres, bright and complex textures as well as special FX sounds such as "Kinderplatz", "Oktoberfest" and "Lost Bells" and many more. This great mixture will fit perfectly into many styles of music, but will specially find its perfect purpose in individual and extraordinary scores.
Kasimir und Karoline is available to purchase for 42 EUR.
More information: Cinematique Instruments