Cluster Sound has announced the release of RX7, a free Ableton Live drum pack based on the vintage RX7 drum machine.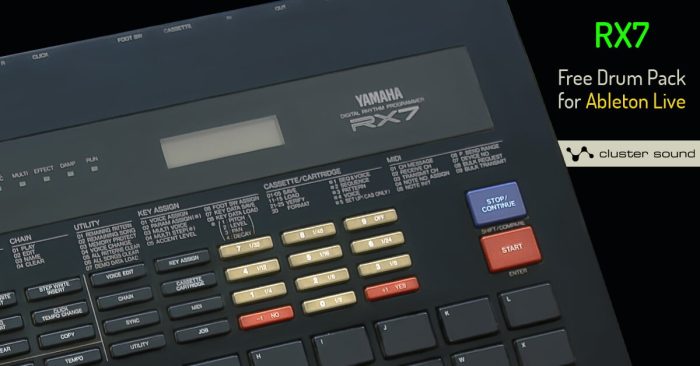 The 12-bit drum machine from Yamaha comes equipped with 100 PCM samples. It was used by artists such as Future Sound of London, Massive Attack, Bjork and Nine Inch Nails.
Released in 1988 by Yamaha, the RX7 is a great 12-bit drum machine widely used for early dub, old school hip hop and electro.

Born as the successor of their flagship RX5, the RX7 main feature was its extensive sample array. It implemented 100 PCM samples ranging from standard drums (real and electronic snares, bass drums, toms, cymbals..) to a wide set of vocal hits, electric basses & guitars, FM percussions, sound effects and much more.

Our RX7 Pack delivers remastered samples fitting the modern standards but still preserving the superb lo-fi feel and the dynamic range of the original sounds.
The pack includes 100 samples (24-bit/44.1kHz), 100 drum devices and 10 drum kits. It is a free download for Ableton Live 9.5 or higher.
More information: Cluster Sound