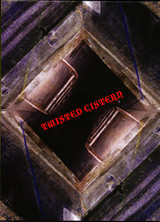 Dark Side Of The Tune has announced the release of Twisted Cistern, a unique sample library of nearly 200 original sounds captured in an abandoned reservoir at the Fort Worden cistern in Port Townsend, Washington.
The sound library, christened Twisted Cistern, represents the blending together of organic and digital inspirations. Guitars, toys, circuit bent electronics, percussion and obscure vintage keyboards were lowered into a two-hundred feet in diameter and fourteen feet deep cistern that was originally built as a water supply system when Fort Worden was a military base.

In this improbable environment, Dark Side of the Tune captures the ambience of the empty cistern's 45-second reverberation time. Oscillations move unpredictably through the dimly lit tank as instruments merge with physical space, and Lo-Fi sound sources are brought to life.
Twisted Cistern features
Contains 197 sounds in 3 variations, stereo, mono and reverb, giving artists the ability to move between dry mono and soaking stereo. Alternatively, the stereo file is a mixed version of the two.
Most sounds are one-hit samples meant to be played on a keyboard. Also included are various loops and drum sounds.
Drumen kit contains 30 drum sounds tightly chopped "Amen" style with choice of file type.
All files are 44.1 kHz 25 Bit resolution WAV, total content 927.9 MB.
Twisted Cistern is available to purchase as a download and on DVD for $39.99 USD.
More information: Dark Side of the Tune