Dave Smith has announced the Prophet '08 on his website. Some speculation and images of this synth appeared on several sites earlier (Music Thing, Matrixsynth).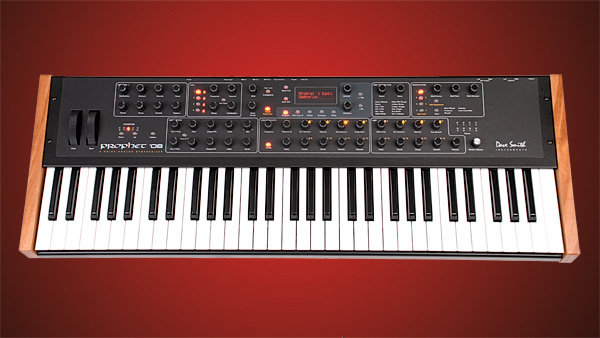 From the website:
The rumors are true. (Well, most of 'em, anyway.) Dave has emerged from his underground lair (the Dave Cave?) with a fresh take on a classic, the all new Prophet '08.
The Prophet '08 is an eight-voice synthesizer with a 100% analog audio signal path. There will also be a number of Prophet '08 Special Edition models, each of which will be hand-signed by Dave and which will feature lighted wheels (RED!) and exotic leopardwood end panels.
There is no release date known yet, but it will apparently be shipping very soon.
Keep your eye on Dave Smith Instruments for more information.