DDMF has released Transport, a free plugin that displays your DAW's transport information.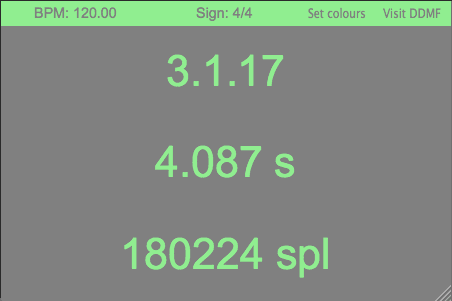 A handy little tool which provides all the information about measure, time, sample count etc that most hosts usually hide somewhere in a tiny little part of the screen.

Transport is resizable and you can pick your own colours. Ideally, you'd drag it onto an external monitor in your 1000 square feet wooden studio and make it fullscreen so that your recording artists always stay oriented, but it works in smaller settings as well ;-). Made upon request by a DDMF user, we thought this gem is too good to not make it available for everybody.
Transport is available for download for Windows and Mac (VST/AU/RTAS/AAX).