DDMF has released version 3.3.4 of IIEQPro, a parametric equalizer effect plugin for Windows and Mac.
IIEQPro is, to many devoted fans, the best equalizer plugin out there. If you had only one choice, this would be the one you would take with you on the proverbial island.
Changes in IIEQPro v3.3.4
The maximum Q (width) value has been increased to… 50. This improvement allows you to create extreme surgical cuts or boosts. In extreme cases, you can basically kill or enhance single frequencies with such a narrow Q setting.
In order to help you see where you are on the frequency chart, a piano roll display has also been added. Turning it on or off will help you tune your desired frequency response as precisely as possible.
IIEQPro (VST/AU/RTAS/AAX) is available for purchase for $39 USD.
DDMF has also announced that its NoLimits limiter has been released as an Audio Unit plugin for the iOS platform.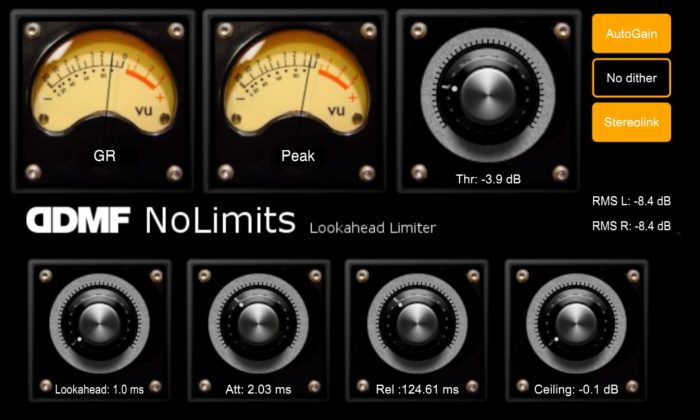 Since Garageband now allows the use of AUv3 effect plugins too, it is becoming more and more comfortable to produce music on your iPad. With 6144, Envelope and now NoLimits already ported to iOS, you can continue to work in a mobile environment without having to make any compromises soundwise.
NoLimits for iOS is available for $9.99 USD.
More information: DDMF