de la Mancha has announced the Group Buy 2012, an chance to purchase de la Mancha plug-ins at up to 70% discount.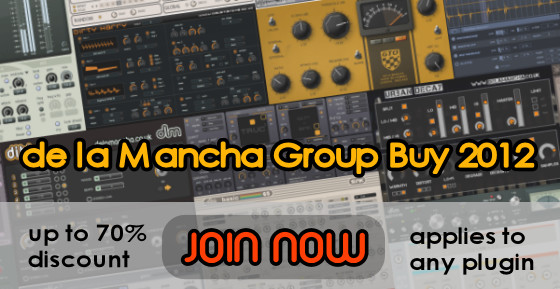 The de la Mancha Group Buy 2012 is an opportunity to get up to a huge 70% discount on any plugins, depending on how many people sign up to the deal (see below for table of discounts available). The discount can be applied to any plugin or combination of plugins, so you can buy exactly the ones you want.
The Group Buy sign-up period ends on Monday 14th May 2012 (mid-day UK time). The maximum discount will be applied with 100 or more participants.
More information: de la Mancha