Plugin Boutique has launched a sale on Rob Papen plugins, offering 20% off the awesome collection of creative effects and instruments from Rob Papen in celebration of his 20-year anniversary in sound design and audio plugin development.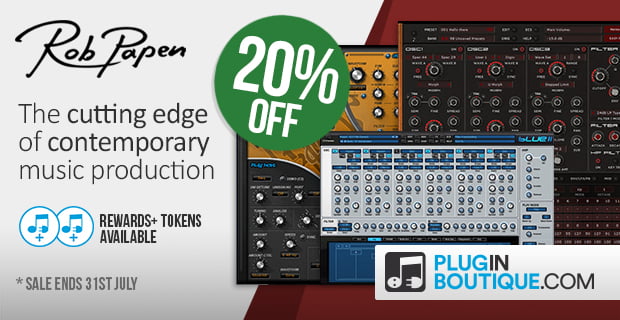 In the early 90's Rob Papen made his first sound-set for the Waldorf Microwave and other brands like Ensoniq, Access, Alesis and E-mu then followed quickly afterwards!

In 1997 Rob Papen started doing sound design full time and in the last decade has developed a fantastic line up of virtual instruments and effects, loved by many worldwide! The slogan 'Inspiration Soundware' came from our customers who always told Rob that his products and sounds inspired them to make music and compose songs.

Rob Papen and his team would like to thank you all for your trust, loyalty and most of all inspiration!
The sale ends August 1st, 2017.
More information: Plugin Boutique / Rob Papen