KV331 Audio has announced that it has updated its SynthMaster and SynthMaster Player software synthesizers to version 2.8.10.
The update adds a resizeable UI to SynthMaster Player, new factory presets by Vandalism Sound, and some critical issues have been fixed.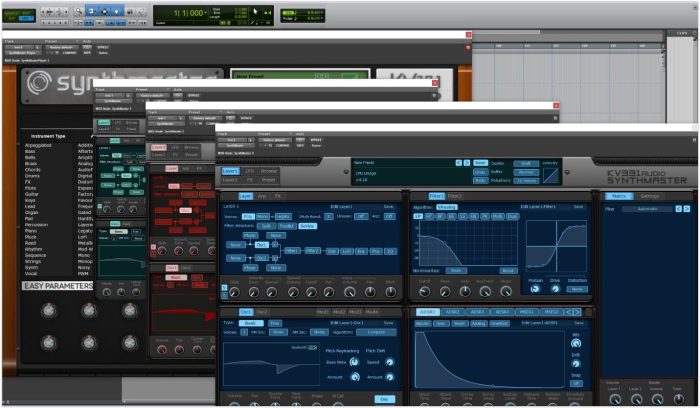 Changes in SynthMaster/SynthMaster Player v2.8.10
SynthMaster Player: Resizeable UI: All of the default KV331 skins are now available at the following sizes: 100%, 120%, 140% and 160%. The plugin also automatically selects the correct size based on the user's current screen size.
New Factory Presets: SynthMaster and SynthMaster Player 2.8.10 come with 70 new factory presets designed by Vandalism Sound.
The free version of SynthMaster Player 2.8.10 now comes with 400 factory presets.
Critical bugs fixed:

SynthMaster crashes when a skin with the correct size is not found.
Load Random preset menu doesn't work.
SynthMaster generates noisy output when engine buffer size >= XLarge and engine quality >= Better.
Portamento doesn't work when engine quality > Good and buffer size >= Large.
Portamento duration shortens when engine quality is increased.
SynthMaster throws "SynthMaster could not find data files" error on Windows.
SynthMaster Windows setup doesn't write installation location to SynthMasterFolders.txt file on 64bit systems.
SynthMaster prompts user to close and reopen plugin window when samples are imported.
SynthMaster chooses wrong folder for sample import.
Layer1:Filter2 Filter Type buttons control Layer1:Filter1 Filter Type.
Save menu items (Rename, add to favorites, upload) don't work.
The updated versions are now available to registered users. Demo versions have also been updated.
More information: SynthMaster