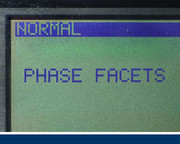 Detunized has released DTS024 – Phase Facets, a comprehensive Live Pack featuring the German Hohner HS2/E synthesizer from 1988.
The Hohner HS2/E and it´s Japanese original, the Casio VZ10m, are the last hardware synths working with "interactive Phase Distortion" synthesis. The iPD was meant as an effort to deliver sounds comparable to those of FM synthesis while its results are easier to predict. IPD is capable of producing wonderful "non-filter" and "non-substractive" tones with sharp attacks and digital precision.

The 650 MB Live Pack "Phase Facets" contains a diversified collection of such iPD sounds that must be categorized far beyond the standard Bass and Lead libraries. With their rich harmonic content and agile brightness the 30 included Live Instruments enrich each Live Library with some 80s retro charme.
DTS024 – Phase Facets Live Pack (30 instruments/650 MB/842 samples) is available to purchase as an instant download for 6.98 EUR. Subscribers can purchase DTS024 + DTS023 – Curetronic Modular Vol. 2 for 4.98 EUR only.
More information: Detunized