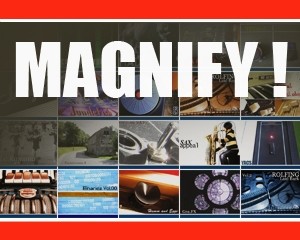 Detunized has launched its January special Magnify!, an opportunity to save on 10-pack bundles for Ableton Live.
Big Discounts on all 10-Pack-Libraries – 44.00 instead of 69.00 Euros. Save 40% and zoom into your potential with hundreds of ever wanted sounds.

Lay the foundation of a versatile sound library that lets you dive into a world of Synthesizers, Soundscapes, Pianos, Strings, Organs and more.
January Special: MAGNIFY!
DTB101 – The 1st decade of Detunized Live Packs
Punchy Bass, eternal Textures, the Greek Hades, Russian Synthesizers and Electroacustics, the Rhodes, Toy synths, Prepared Pianos and Organs for Music.
DTB102 – The 2nd decade of Detunized Live Packs
Curetronic Modulars, Saxophones, Accordions, Organs, GDR-synths, Prepared Pianos plus Acousmatics.
DTB103 – The 3rd decade of Detunized Live Packs
Oberheim Xpanders, Curetronic Modulars, a Harmonium, Phase Distortions, GDR-Stringer, early analog Synth, crazy Vocals, eternal Pads and Water.
DTB104 – The 4th decade of Detunized Live Packs
A dream piano, rock solid Analog and Digitals, a hard-mangled Viola da Gamba, City Traffic plus Concrete Music sounds.
The offer ends on January 22nd, 2013.
More information: Detunized