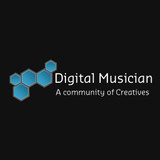 Digitalmusician.net has announced the release of the Digital Musician Plug-in (DMP), a plug-in that sits in any insert channel of any VST or AU Audio Sequencer/ DAW enabling real time, online connection of different music production applications with one audio and video stream.
"The DMP is a milestone in my vision for musicians to connect, collaborate and produce music together no matter where they are in the world," states Charlie Steinberg, Chief Technical Officer and visionary behind Digitalmusician.net. "Using the DMP I can be running my Cubase on Windows in my Hamburg studio, collaborating with my guitarist in Los Angeles running her Logic system – all recording in real time in a simple smooth work-flow. It's as though we are all in the same studio together."
DMP features
ASIO and Core Audio support.
Sample accurate sync.
Drag and Drop of audio files.
Video feed.
Talkback.
Chat.
and a host of other features.
DMP 2.0 is a peer-to-peer solution requiring a host DAW that uses ASIO/Core Audio and a high-speed Internet connection. It is available now as a free download to all registered members of digitalmusician.net.
Besides the new DMP 2.0, the updated Digitalmusician Container (DMC 2.0) has also been released at the same time. The DMC is a standalone application providing the same feature-set as the new DMP Plug-in.
More information: Digitalmusician.net