discoDSP has released version 1.0 of its Bliss performance sampler capable of sampling VST instruments.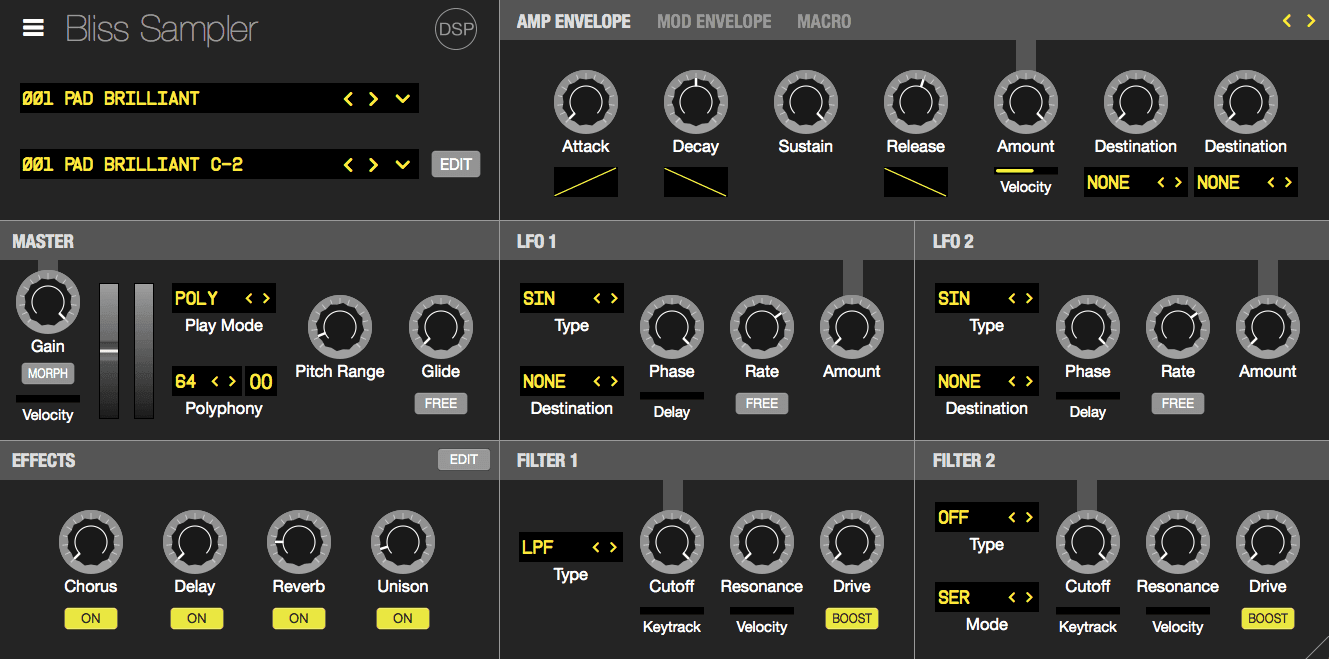 Bliss is a sampler and VSTi recorder for Audio Units, VST hosts featuring a scalable & themeable GUI, VSTi sampling, 8 automatable Macro controls, dual zero delay feedback filters, sample editor, 7 built-in effects, flexible modulation, parameter morphing and the highest offline resampling quality using 512 points SINC algorithm.
Changes in Bliss v1.0
Added factory presets link to http://bliss.discodsp.net in the top menu.
Added knob bipolar vales (LFO) to middle instead -100 when switching destinations.
Added sample editor CTRL / Command on Mac + left click to add/remove slice points on the sample display.
Added static processing bu ers for problematic plugins sampling.
Fixed change on midi note option causing considerable lag on edit window.
Fixed drag & drop les with capital extension letters not working.
Fixed playing cursor freezing of various DAWs when sample edit window is open and samples are being triggered.
Fixed putting a loop and then adding a cue point for sample start before the loop not making it play again.
Fixed saving program, bank or zones using previous names instead actual one on the dialog box.
Fixed SFZ crashes on exporting.
Fixed shift+click on LCD arrows changing zone name at LCD but not at sample editor list names.
Removed Classic theme.
Bliss for Windows, Mac and Linux is available for purchase for 89 EUR / $99 USD.