discoDSP has released version 1.0.1 of Bliss, a performance sampler instrument plugin.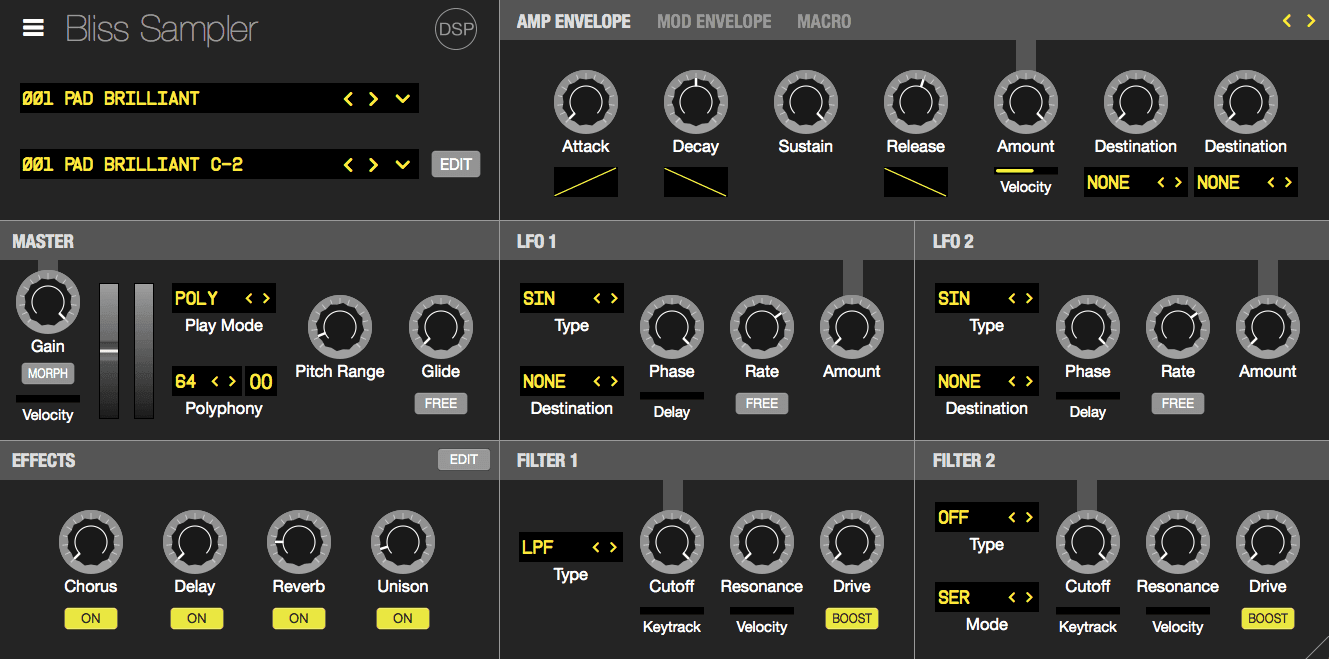 We have released Bliss 1.0.1, our new sampler also able to load and host VSTi instruments for multi-sampling them without any quality loss for Mac, Windows and Linux.
Changes in Bliss v1.0.1
Fixed problem with 1.0.0 still remembering for beta expiration.
Fixed wave window redraw when deleting zones from the sample editor.
Fixed drawing of wheels by making the handle more visible.
Fixed avoid loading plugins with no MIDI inputs in plugin host.
Fixed high CPU usage with wave redraw in Mac OS X with HiDPI displays.
Fixed alert windows controls dimensions now respect global GUI scale factor.
Fixed installer overwriting settings.xml.
Changed sanity check metadata in wave files when wrong note/velocity ranges are specified.
Changed avoid using program name and slot in SFZ sample export (use only zone name and append numbers when already existing).
Bliss (VST/AU) is available for purchase for 89 EUR / $99 USD. Registered customers can download the update free of charge.