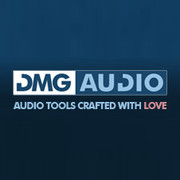 DMG Audio has announced updates for its EQuality, Compassion, EQuick and PitchFunk effect plug-ins for Windows and Mac.
Most importantly, this is the AAX release!

Also, there are fixes for a few little things, some speedups and improvements, some nips and tucks, some tidying up!
Changes in EQuality v1.18 / Compassion v1.07 / EQuick v1.03 / PitchFunk v1.03
AAX version included.
Tweaks for stability.
VST3 Automation improvements.
Mac builds and Installers optimised and signed.
Massive optimise for reload of presets.
EQuality v1.17->1.18
EQuick v1.02->1.03

Fix click-thru menubar bug.
Fix reset-to-previous after resetting to default bug.
Recalibrate VU meter.
Make graph textboxes usable to engage automation in ProTools.

Compassion v1.06->1.07

Fix Clip-Limiter denormal issue.

PitchFunk v1.02->1.03

Fixed rare redraw issue.
Improved Loading process.
Added pagetable for ProTools automation.
More information: DMG Audio