DontCrac[k] has announced version 3.1.0 of the Plug & Mix VIP Bundle, which now comprises 45 creative audio tools for Windows and Mac.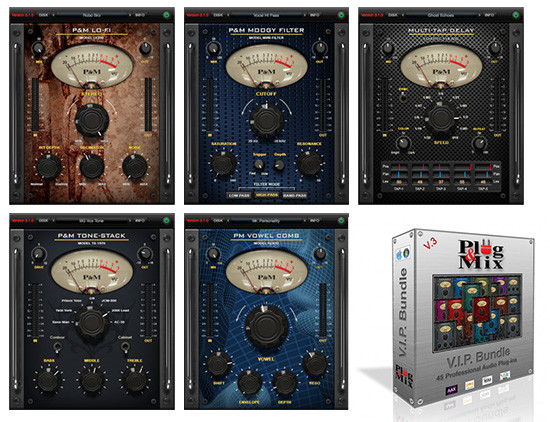 We at DontCrack and Plug & Mix have closely monitored our users suggestions and feedback and we are happy to announce the availability of version 3.1.0 of our P&M V.I.P. Bundle that includes 5 FREE new plug-ins:

What else is new in version 3.1.0 ?

VU mode to Gain Reduction for RetroCompressor, RetroLimiter, ElectroOptical & UltraMaxIt.
Central VU meters now shows accurate values.
General bug fixes.
The Plug & Mix VIP Bundle is available for purchase for $499 USD. Individual plug-ins are currently on sale for $49 USD each.
More information: Plug & Mix