The Drum Broker has announced a pre-order of The Infamous Producer Kit, a collection of samples by Havoc of Mobb Deep.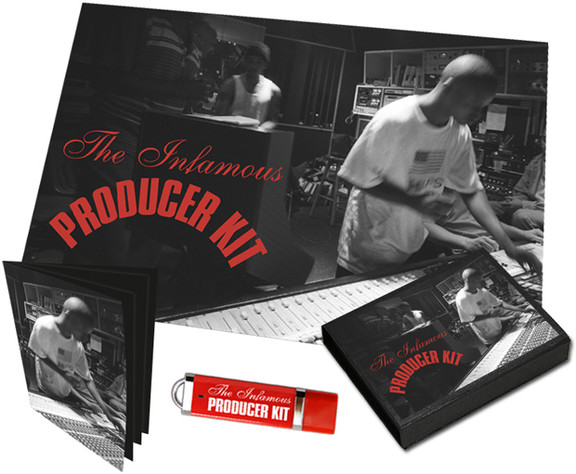 After 20 years of crafting tracks, legendary producer Havoc of Mobb Deep is making a selection of his signature sounds available to producers everywhere. The Infamous Producer Kit features over 200 sounds used on classic Mobb Deep albums like The Infamous, from Havoc's earliest productions all the way up to the present day. While some producers keep their production secrets to themselves, Havoc is eager to spread the love. "It's a gift. Why harbor all these cool sounds? I'd rather give them to the next generation. The kit includes various sounds, but there's a heavy emphasis on percussion. "Drums can make or break a song," Havoc explains. "If the drums ain't right, your song won't even have a chance to be great."

While eBay is littered with knock-off kits, Havoc is among the first producers to release the actual sounds used on classic recordings. "This is not just another kit," he explains. "This is the original sounds from my machine. It's a piece of time. It's a piece of history." Now producers everywhere can incorporate a piece of that history into their own projects. "Bottom line, this is something you want in your arsenal as a producer," says Havoc. "You want the right tools in your toolbox."
The Infamous Producer Kit features
200+ sounds on a limited-edition USB flash drive and custom case.
Free poster plus a booklet with exclusive production tips from Havoc.
Comes pre-loaded with Havoc's solo albums The Kush and 13, plus the first two volumes in his instrumental Beats Collection series.
The Infamous Producer Kit is available to pre-order for a limited time for $69.99 USD.
More information: The Drum Broker