The Drum Broker has launched some new sample packs and bundles by Minty Drums, Snare Jordan, Timmy Rickard and !llmind.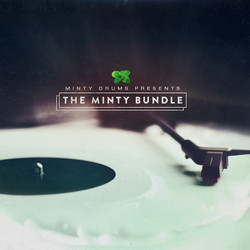 The Minty Bundle
The Minty Drums lineup is hands down one of The Drum Broker's finest selection of drum samples & break beats. Whether its the super rare Minty Breaks Series or the one shot Minty Drums kits, these are essentials for your drum arsenal.

All original sound design and ultra rare breaks make The Minty Bundle the quintessential drum library and BUNDLED FOR SAVINGS! Infinite drum sample possibilities can be achieved by stacking, layering, and tweaking these samples to taste.
The bundle is available for $99.99 USD.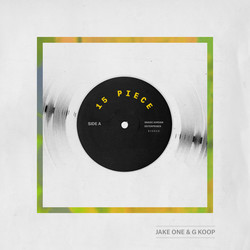 Snare Jordan – '15 Piece – STEMS' (Jake One + G Koop)
15 Piece is a sample library created by Grammy nominated producer Jake One and Grammy nominated multi instrumentalist G Koop. All samples are guaranteed master use clearance. Jake and Koop created this library with the hip hop producer in mind specifically.

15 Piece was created for the sample based producer who is looking for original, unique sounds to chop into slaps. No more dealing with outrageous sample clearance prices.

All of the samples were recorded using a wealth of vintage instruments in G Koop's studio. G Koop has done replays for Drake, Talib Kweli, MF Doom, Rick Ross and countless others. His attention to detail in sound design sets him apart from other musicians. All samples are bounced as high quality wav's.
15 Piece is available from the Drum Broker for $99.99 USD.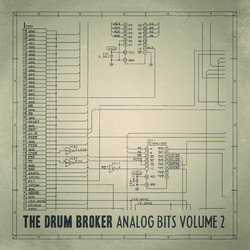 Analog Bits Drum Kit Vol. 2
The Drum Broker is proud to announce another all original drum kit featuring never before heard drum samples in the classic MPC60 flavor! We created 53 samples from scratch and ran them through the classic Akai MPC60 sampler circuitry for pristine character.

Like the predecessor, Analog Bits 2 features plenty of analog colouring, bit crushing, and crunch that will easily cut through your mix. The snare on the demo should give you a pretty good idea of what these samples sound like!
The pack is available for $9.99 USD. A bundle of Vol. 1 & 2 costs $19.99 USD.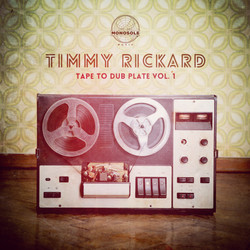 Timmy Rickard – Tape to Dub Plate Vol. 1
Monosole Music presents the first in a series of royalty free drum hits and drum breaks recorded directly to tape, mixed using analogue outboard gear, mastered onto a 12″ dub plate, and finally sampled back off of the vinyl. This series aims to give you the sound and vibe of the open hits and breaks that crate diggers spend so much of their time searching for, whilst offering the cleaner pre-mastered files for those who prefer that sound.

Volume one is filled with 50 cymbal and hi hat hits. Using the finest turkish handmade cymbals, recorded directly onto analogue tape using modern and vintage microphones. Mixed using analogue compressors and eq's stuffed with valves and transformers, before being sent to a Neumann cutting lathe. Performed and engineered by Timmy Rickard.
The pack is available for download for $24.99 USD.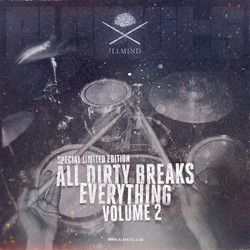 !llmind All Dirty Breaks Everything Volume 2
"Drums, drums and MORE drums! As producers, we all know drum breaks are one of our main sources of inspiration. Those moments when the needle touches the vinyl, you hear a song, and all of a sudden, a solo drum performance happens! The dirtier & more texturized, the better.

Here, I've created a set of drum breaks for my fellow producers to loop, chop, eq, layer, hack & draw inspiration from, as I do. All 21 drum break loops are played by me, using a combination of live drum sets, transient effects & hardcore audio design & sound manipulation to deliver true punch, grit & vinyl DIRT. These drum break loops are sure to become a dangerous secret weapon in your drum arsenal." – !llmind
This limited edition pack (only 100 copies will be sold) is available for $29.99 USD.
More information: The Drum Sample Broker