Elektron has announced the full release of Overbridge 2, an update to the free of charge software suite offering powerful tools and deep control when connecting compatible Elektron instruments to computers.
Previously in public beta, Overbridge 2 lets you integrate both analog and digital instruments with DAWs more effectively than ever before.
When the beauty of hardware meets the advantages of software, your creativity takes center stage. Experience music-making made more fluid.

Dedicated VSTi and AU plugins connect devices as if they were software instruments, and the stand-alone plugins have built-in multi-tracking capabilities. To DAW or not to DAW. It's your choice.

Affect digital computer audio with analog hardware, or process individual track streams from an Overbridge device inside your DAW. Stream multi-channel audio directly through the plugins, or use your Overbridge machine as a high-quality sound card. An Overbridge ocean. Stream by stream.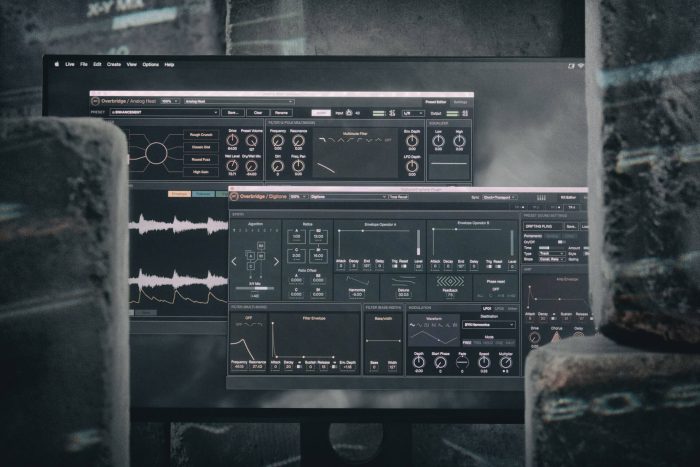 Overbridge 2 features
Fully integrate your Overbridge compatible Elektron instruments with Ableton Live, Logic, Bitwig, Studio One, and other DAWs.
Turn your music-making hardware into powerhouse VSTi & AU plugins, a perfect virtual representation of your machines.
Record individual tracks within the stand-alone applications, for working without a DAW.
Assign LFOs, visualize samples and automate parameters via the Overbridge Plugin inside a DAW. The plugin interface provides a different view of an Elektron machine.
Stream multi-channel audio over USB.
Utilize your Elektron instrument as a high-performance stand-alone sound card.
Process digital audio from your computer with analog hardware instruments (Analog Heat, Analog Rytm & Analog Four).
Use Total Recall to store your project and instrument settings inside your DAW project for quick access later.
Manage and organize presets, samples, kits, and projects.
Integrate with multiple instruments simultaneously. Our MTT-enabled USB hub Overhub provides an easy, reliable solution.
Overbridge 2 is available to download now. It works with the Digitakt, Digitone, Digitone Keys, Analog Rytm MKI/MKII, Analog Four MKI/MKII, Analog Heat MKI/MKII, and Analog Keys.
More information: Elektron