ELPHNT has announced the release of ONE KNOBS, a collection of 21 ONE KNOB FX Racks and 3 Combo FX Racks for Ableton Live.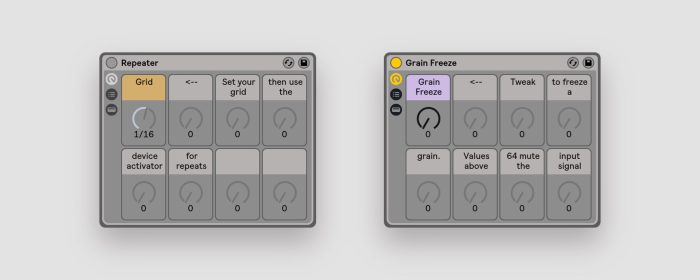 ONE KNOBS is a collection of simple Ableton FX Racks each with a single function that provides a unique creative tool; modulate, distort, delay, repeat and more. You can even combine them in interesting ways to create composite effects.

By presenting you with only one simple control, ONE KNOBS asks you to think outside the box so even though they may be simple, the possibilities are endless.
The ONE KNOBS pack is a available as a "Pay-What-You-Want" pack (incl. free) with a suggested price of $5 USD.
ELPHNT is also offering 50% off on all products in an end-of-year sale. Use coupon code heresto2017 at checkout.
The sale ends December 31st, 2017.