Toontrack has launched Emotional Ballads EZkeys MIDI, a MIDI expansion pack for the EZkeys virtual piano instrument.
The pack features a collection of MIDI playing variations inspired by melancholic piano ballad music of the last couple of decades.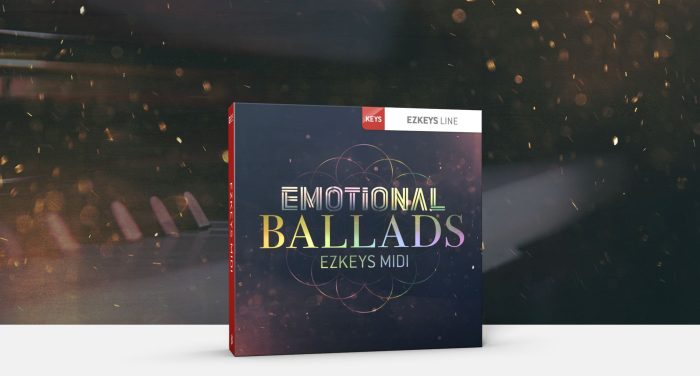 From jazz to R&B, soul, pop and even metal – piano-based ballads have made lasting forays into all different genres over the years. It may be that the timbre of the piano adds another dimension of heart-wrenching narrative or that its harmonic color translates especially well in wound down tempos – but regardless of reason, pair the piano with a slow tune and it seems to unequivocally throw a wet blanket of melancholy over any song. Needless to say, the piano is the perfect vehicle for infusing your ballads with an extra dose of emotion.

This collection of EZkeys MIDI takes on a broad mainstream approach and comes with material inspired by rock and pop of the past couple of decades. Expect a multitude of playing styles chock-full with harmonies that cut like knives through each and every frail chord. This is the perfect match for anyone looking to write dramatic songs that touch deep.
Emotional Ballads EZkeys MIDI features
Piano/keyboard MIDI inspired by emotional pop and rock ballads.
Performed by a professional session player.
4/4 in straight and/or swing feel.
Intro, verse, pre-chorus, chorus and bridge sections.
The Emotional Ballads EZkeys MIDI pack is available from Plugin Boutique for 25 EUR.
More information: Toontrack / Emotional Ballads EZkeys MIDI