Encounters Media has announced the release of FairVenger, an '80s synthwave inspired expansion pack for the VPS Avenger synthesizer instrument by Vengeance Sound.
The base expansion includes more than 470 original sounds from the 80s alongside a custom Fairlight themed skin, with two optional add-ons available for even more sounds.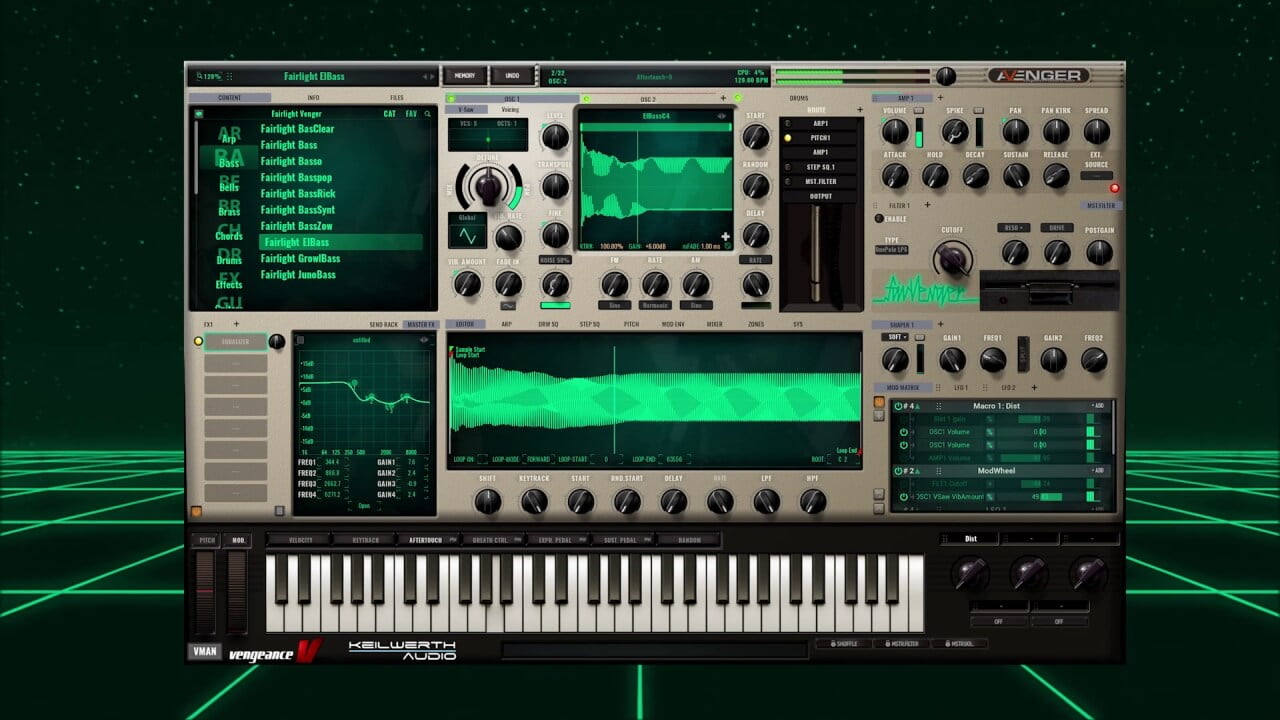 Encounters media recreates the legendary 80's sound for the VPS Avenger synth. This synth is perfect for the emulation since it has all the functionality plus modern technology on board !

Recreate the drumsequencer with patterns, add an arp or step sequencer. Resample the voices. Add modern insert effects to it from reverbs, delays, gates to even more complexe effects.
The original samples come with a nice dirty bit grain to it. You can even adjust the rate of the bit depth. To get that special low quality feel.

Use all of the Avenger Synth capabilities to create the most incredible FairVenger sounds and keep that original character to the sound.
FairVenger features
More than 700 presets and samples from the legendary cult sampler of the 80's.
Famous sounds used in many 80's hits.
Drumkits, Voice FX, Hits, Guitars, and many more samples.
Original sample available to edit and change the loop points.
Combi layered presets with new VPS Avenger functions added.
A base expansion pack + Add-ons with new sounds.
Included FairVenger skin for VPS Avenger vst synth.
FairVenger is available for the intro price 45 EUR (regular 65 EUR). The extension packs are 25 EUR each. Prices ex. VAT where applicable.
More information: Encounters Media