K-Sounds has announced the release of Epic Grand, a sample library for the Yamaha Montage featuring stereo samples of a Japanese grand piano.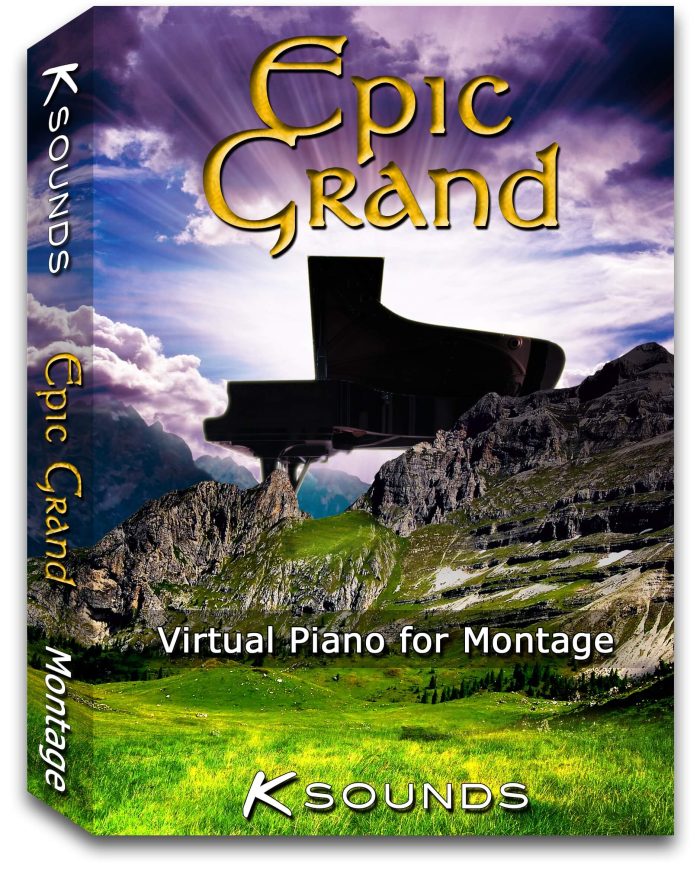 The samples were recorded and edited at 176.4kHz, 24 / 32 bits, then converted to Montage-compatible specifications for the final product. A close mic position was used, creating an up-front, studio sound. The stereo image is wide, centered, and mono-compatible. Every note has a generous, natural-sounding sustain.
Two bank sizes are included. The 504Mb bank offers eight sampled dynamic levels for realistic touch response across the keyboard. Additional independent elements such as damper resonance, release resonance, and optional hammer noises bring the piano to life. Thirty performances cater to a wide variety of musical needs. The Super Knob enhances every performance, whether increasing the piano's distance from the listener, fading between layers, providing dynamic control, or adding effects.
The 125Mb bank includes four sampled dynamic levels plus damper resonance, release resonance, and optional hammer noises. Its thirty performances offer the same sonic variety and real-time control as the larger bank.
Instead of relying on effects to simulate damper resonance, Epic Grand uses real sampled resonance to create lush sustains. As with a real piano, the resonance responds to the sustain pedal in real time, even if notes have already been played. Because the resonance is presented as an independent component of the instrument, its volume can be adjusted, and it can be disabled entirely.
Epic Grand for Yamaha Montage features
30 performances per bank.
8 sampled dynamic levels (504Mb bank).
4 sampled dynamic levels (125Mb bank).
True sampled damper resonance with real-time sustain pedal response.
Release resonance samples.
Hammer noise samples.
Wide stereo image.
Mono compatible.
Big sound with modest sample memory requirements.
Fully programmed specifically for Yamaha Montage.
Designed to be incredibly playable.
Epic Grand for Montage is available for $125 USD.
More information: K-Sounds / Epic Grand for Yamaha Montage