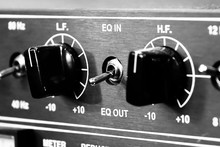 Eric Beam has released Classic Shelf EQ, a collection of programs for Nebula by Acustica Audio.
Overview

Musical Low & High Frequency Shelf EQ's
Input transformer gain stage.
Captured via Lynx conversion @ 24/96.

Programs

CS Low Shelf – 40-80Hz -/+ 10db
CS High Shelf – 8khz-12kHz -/+ 10db
The Classic Shelf EQ programs for Nebula are available to purchase for $6 USD each.
More information: Eric Beam