Erica Synths has announced its latest Eurorack system designed for work in studio and live performances, Black System II.
Whether you are looking to create rich synth leads, massive bass-lines, cosmic sounds or impressive drones, the Erica Synths Black System II is a powerful tool capable of pushing the boundaries of your next musical journey. The company will offer a first look at the system during the Knobcon convention, to be held this weekend in Chicago.

Available from September 16th, Black System II features a well-considered selection of Black Series modules and is perfectly suited for work in the studio or in live performances. Use it with keyboards, MIDI sequencers or as a standalone unit. With some creative patching, users will find that the sonic possibilities of the system are virtually limitless. Each Black Series module also features a robust build quality, making this a lasting investment in a musical instrument.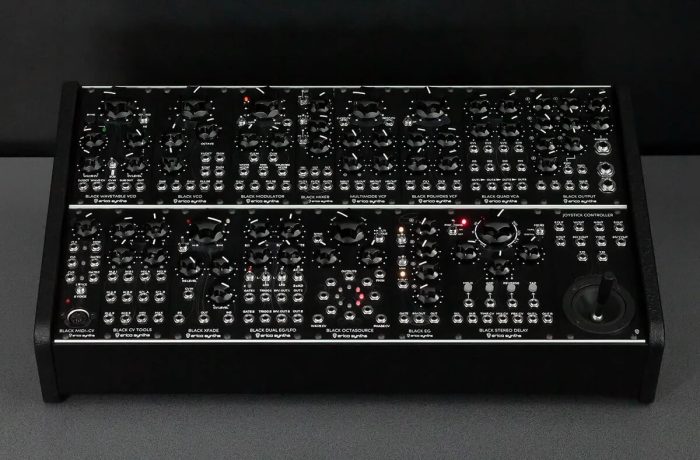 The system includes Black Wavetable VCO, VCO, Modulator, Mixer, Multimode VCF, Polivoks VCF, Quad VCA, Output, MIDI-CV, CV Tools, XFade, Dual EG/LFO, Octasource, EG, Stereo Delay, Joystick and a 2×84 HP skiff case (universal PSU included) along with 25 patch cables.
Black System II is available for preorder now for 2,900 EUR.
Erica Synths will visit Switched On in Austin, TX on September 13th where the company will host live demos and a performance between 3pm and 6pm.
More information: Erica Synths