Fairly Confusing Waveforms has released Alimchord and Alimchord: Paranoid Edition, two instrument libraries for Native Instruments Kontakt.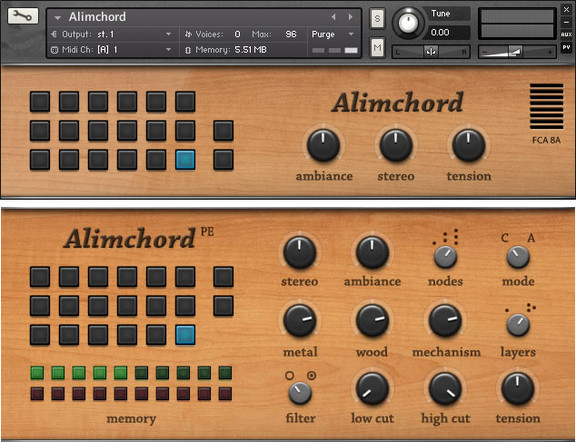 Alimchord is rare electroacoustic keyboard instrument. Few units have been produced in Poland in late 60s, however most of them broke down rather quickly. Today, I'm happy to bring it out of obscurity with a Kontakt based emulation. It does mimic most of 262144 valve switches combinations, although some of them appear to be broken. Here's screenshot and sound example.

Alimchord: Paranoid Edition is the follow up for Alimchord, imaginary musical instrument for Kontakt. It is built on samples from 7 tone kalimba and a wooden stick captured using various configurations of contact microphones. Paranoid edition has more controls, more samples and a preset memory function.

There is 290MB load of 96/24 wav samples, in three velocity layers and up to nine algorithmic round robins. It sounds somewhat different from regular model, percussive sound partials and release noises are the same, but tone partials is significantly more detailed.
Alimchord is available to download free of charge. Alimchord Paranoid Edition is available for "whatever you think it's worth".
More information: Fairly Confusing Waveforms